Chris Gadson
How New Business Owners Can Connect With Customers--3 Strategies You Must Use Today
You leaped and decided to start a business.
Congratulations!
You've got a great product or idea, but you aren't sure how to connect with your customers.
It's tricky for new business owners that are trying to figure things out.
Connecting with your customers is about reminding them that you're concerned about solving their problems and being their go-to to address that need.
Connecting with them requires taking an interest in their needs and showing them why you're the right person to handle the job.
Build Trust
Connecting with your customers and showing them why they need your product starts with showing them who the company is.
No, this isn't about the name of the company.
It's easy to conflate the name of the business with its identity.
Building trust starts with answering core questions that are at the heart of why you started the company in the first place, such as:
What does your company represent?

How do you deliver on your promises in a way that other businesses can't?

How can you show your customers that you're genuinely concerned about solving their problems?
Answering these questions is a good start toward getting customers to trust what you're offering and trust you.
Be Human
From a buyer's perspective, isn't it annoying to feel treated like a commodity? Think about this when you're pitching your services and products.
People hate feeling sold.
It puts customers in a place of feeling taken advantage of instead of getting what they need.
Think of it this way: How many spam emails are sitting in your mailbox right now?
I'll bet that it's in the hundreds!
Why is this?
Because the thought of being sold those "limited time offers" annoys us to death.
Besides, we know we'll see the same ones again next week!
Treat your customers with humanity and not someone on your to-do list. Each time you communicate with them should feel like having a chat with a friend.
Be human!
Keep Your Promises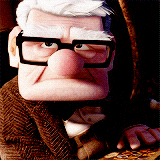 I'd venture to say that you should avoid making promises altogether, but since we're already past that point, you've got to deliver!
There's no faster way to tarnish your reputation than not keeping your word.
If you said you would have something done by a deadline, get it done!
Something as simple as keeping your word goes a long way toward satisfying your customers.
People remember the bad experiences they've had with competitors.
Make sure you don't give them more bad memories!
You took a brave step and started a business.
No, really. It takes guts!
Now it's time to show your customers who you are and why you're the one to make life a little easier for them.